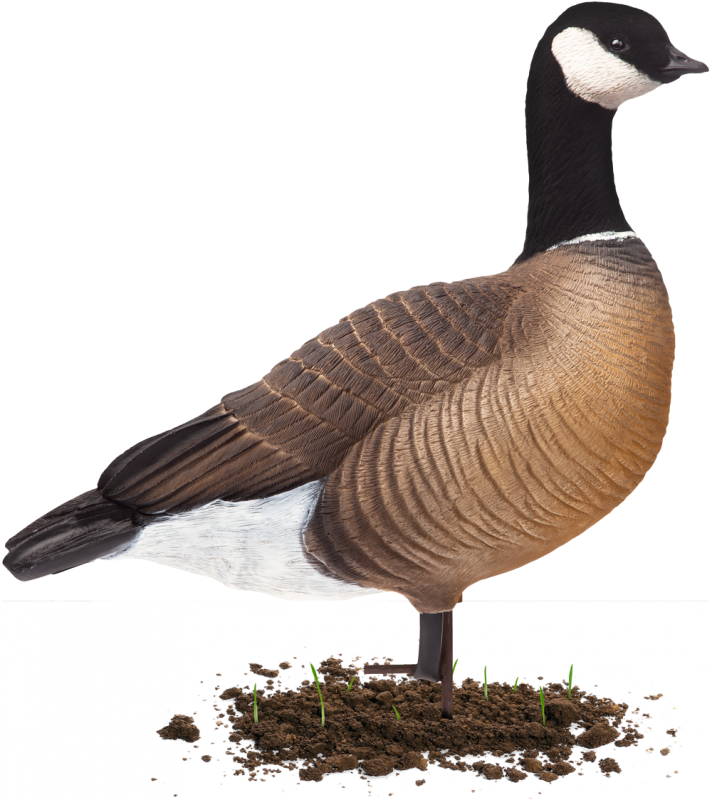 For Western Oregon and Washington hunters, there is no better or more accurate decoy than our Cackler decoys. Combine with our Lesser decoys to create realistic mixed flocks, or use them on their own and watch as a tornado descends upon you.
Simple and durable leg bungee system.
5 Unique poses for increased spread variation.
Incredibly realistic with a bullet proof paint scheme.
Available as custom painted Hutchies or Aleutians.
PLay
Buy Now

Get Your Decoys Now, Pay Later
Get your decoys sooner and pay overtime when you use Klarna Financing at checkout. The processes is simple and fast right at checkout.
Learn More
Deadly Accurate
Colors & Finish
With our in house spectrometer, we finely tune our color and texture to have the same look and reflective qualities of real feathers. Our texture has a finish that matches real feathers and is much more durable than flocking.

"I've been using Dave Smith Decoys since they first came out.
When I saw the Cackler decoy for the first ti me, I knew Dave had created
his best decoy yet. Nobody makes a better goose decoy, period!"
Kevin McMahan
Northwest Goose Hunter