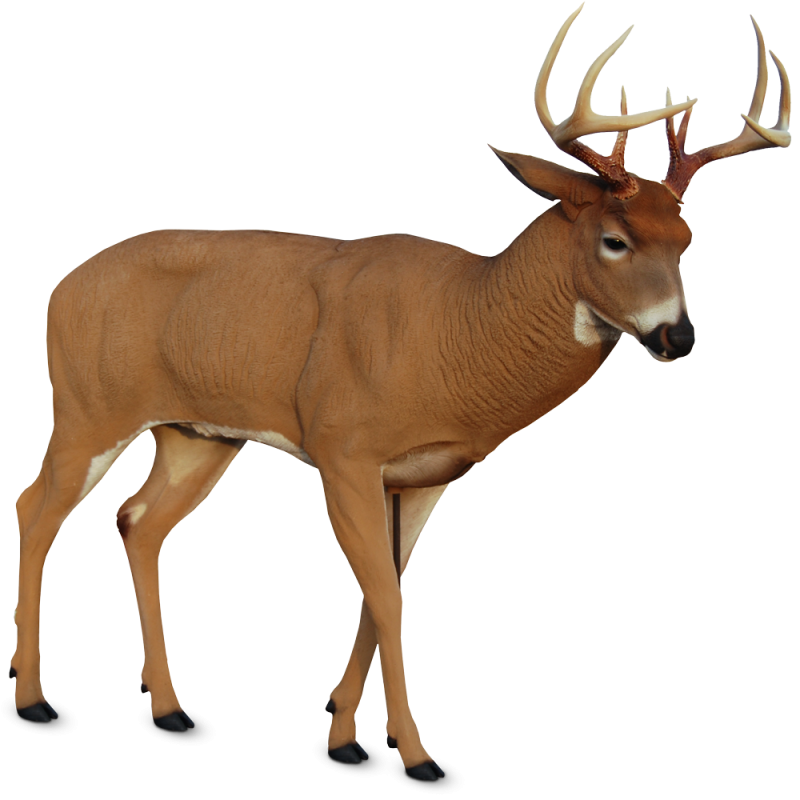 The DSD Posturing Buck allows you to take advantage of their aggression and experience the thrill of having a big buck run down this impostor.Don't leave it to chance. Give that deer of a lifetime a reason to come within range.
Tucked back ears accurately portray a challenging buck.
Incredibly accurate sculpture and paint scheme.
Designed to use either a stake or stand for any field condition.
Removable antler and ears system.
Buy Now
Learn More
Deadly Accurate
Posture & Color
For years, the only decoys available on the market looked stiff and on alert. After seeing customer success after making realistic turkey and goose decoys, we wanted to see what an accurate deer decoy could do. With tucked back ears, a thick neck and a posturing pose, this decoy screams rut and had some of the best field tests that we've ever had here at Dave Smith Decoys.
Tips & Tricks
For Successful Decoy Hunting
Melissa Bachman has had incredible luck with our Posturing Buck Decoy. We couldn't think of a better person to give some personal tips on how to have the hunt of a lifetime over a DSD Buck Decoy.

"The DSD Buck decoy is by far the most realistic decoy on the market. I constantly find myself doing a double take when catching it out of my peripheral vision. Almost every buck that lays eyes on it just has to come get a closer look, sometimes too close! By far one of the most exciting tactics when it comes to hunting big mature whitetail bucks!"
Michael Hunsucker

Heartland Bowhunter
Posturing Buck Decoy
Experience the most exciting way to hunt big white-tail bucks with the DSD Posturing Buck!
Includes:
• (1) Antler & Ear Set
• (1) Field Stake
Buy Now