Limited Series
Custom Decoys
As hunters, we love the diversity and variations that occurs in nature. The DSD Limited Line is a celebration of this. We will release limited, one of a kind decoys to showcase different species and variations across the world.
All of our Limited Decoys will come with their own certificate of authenticity. Whether you want a shelf piece or an addition to your hunting spread, our Limited Series has the same ultra-high attention to detail that you've come to expect from us.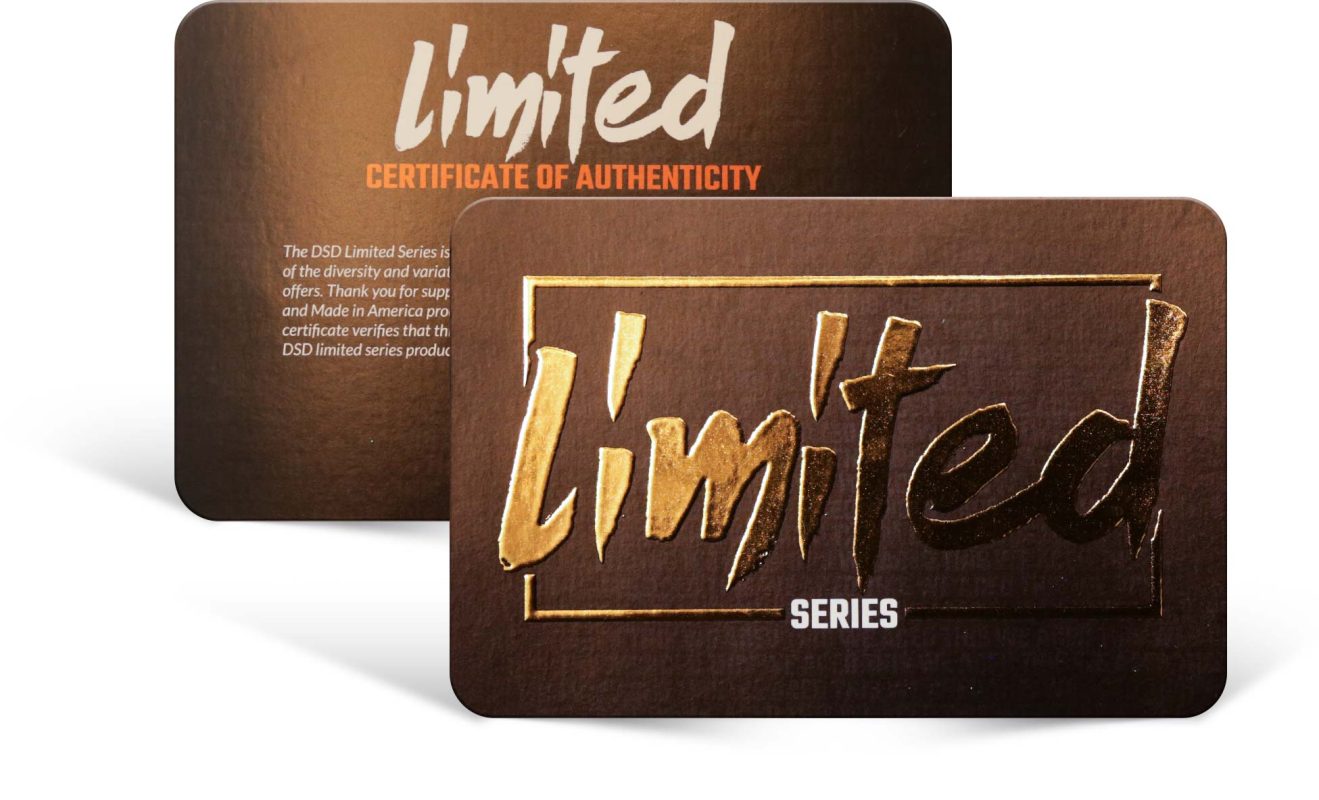 Smoke Phase Hen
Release Date: May 03, 2023
Out of Stock
Click Here
Quill Lake Honkers
Release Date: December 2022
Out of Stock
Click Here
Ocellated Turkeys
Release Date: February 2020
Out of Stock
Click Here
Be the first to know…
The limited series are sold on a first come, first serve basis and have a history of selling out fast. If you're intersted in having a chance at one of these, we highly reccomend joining our "Limited Series" notifications by using the form here.
Once you sign up and opt in by clicking the link in follow up email, you will be notified as soon as we release a new Limited Series product.