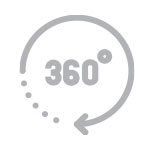 360 Decoy Viewer
Drag & SPin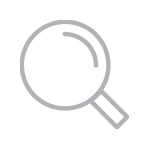 Posturing Hen
Product Details
The Posturing Hen is a decoy that's designed to decoy hens just as well as it decoys gobblers.This decoy represents a hen that is raising her feathers in an act of dominence to let other hens know she is the boss. While this pose is super effective on Toms, it's specifically designed to enrage the boss hen of the flock.
We've all had a tom that is gobbling back at everything you give him, but he just won't leave his hen, and why should he? We've found that the best strategy to get him in range is to switch your focus onto the hen he is following. This decoy does exactly that by essentially challenging that hen and forcing her to come into your setup to establish herself as the leader…and guess who will be following in right behind her.
Turkeys spend much of their time aggressively establish a pecking order throughout the entire year and gobblers arn't the only ones that fight to put themselves at the top of that hierarchy. We've had so many responses from customers who got to watch the hen come in, strut, and peck the heck out of the posturing hen in anger.
Posturing Hen Includes: (1) Posturing Hen Decoy, (1) Hen Stake, (2) Grommets, and Camo Carrying Bag.
Turkey Decoy Accessories
Bags, Bases & Parts