Custom Flock | Posturing Jake
• Save When You Bundle!
• Custom Pack of 4 Turkey Decoys
• Mimics a Jake Trying to act Dominant
• Modest Size Makes Him Ideal For Packing
Bulk Discount
Goose Decoys
Simply add your decoys to your cart and get instant savings. This discount applies across the total amount of goose decoy boxes in your cart & is automatically calculated at checkout. Product can be across multiple categories of goose decoys.
10% Off+ Free Shipping10-19 Boxes
20% Off + Free Shipping20+ Boxes
Excludes: Honker Neck Collar Decoy
Block "popup-ground-with-freight" not found

Hands-down, the most durable and user-friendly decoy material ever created
A.C.E is flexible with perfect memory and unbelievably durable! It retains its properties in extreme temps and holds paint ridiculously well! At DSD we are literally the only company in the world using A.C.E. Technology!
Learn More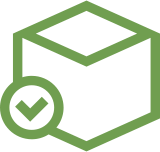 Select Your Decoys