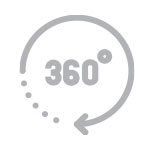 360 Decoy Viewer
Drag & SPin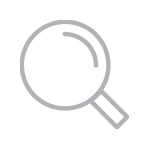 Strutter
Product Details
The DSD Strutter is a boss gobbler magnet. He will work on hard headed, henned up birds when nothing else will. Just set him with one or more of our hen decoys in plain sight of that longbeard that's been eluding you and get ready for the show. If you've never watched a gobbler make a dead run across a field to attack a decoy then you should give the Strutter a try. Dress him up with a real tail fan and beard for the most realistic turkey decoy the world has ever seen.
Like all our turkey decoys, the Strutter is made out of our legendary A.C.E. Technology which means that he is built to take a beating (which is a good thing, cause he gets beat up A LOT). There is no inflation required, so his rugged body will always hold its natural shape. He can even withstand an accidental shotgun blast or broadhead through the body with only minimal damage. Made in the U.S.A.
*This decoy does require the addition of a real tail fan which is not included.  Beard is optional, and also not included. Decoy bag pattern may vary. 
Includes: (1) Strutter, (1) Strutter Turkey Stake, and (1) Camo Bag with Shoulder Strap
Decoy Weight (with bag and stake): 9lbs
Gobbler Decoy Lines
Entire Lineup
Turkey Decoy Accessories
Bags, Bases & Parts