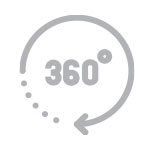 360 Decoy Viewer
Mating Hen
Drag and spin to see every angle of the decoy. Click on info points for more details.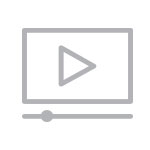 Mating Hen Decoy
Product Video
The Mating Hen decoy gives approaching gobblers confidence that there's a receptive hen in the area.
Place the Mating Hen underneath one of our gobbler decoys to create the ultimate insult to an approaching gobbler. She includes a small stake hole in her lower back, allowing a gobbler decoy to be placed on top of her. She is designed to be paired with the Mating Motion Jake but she can be used with any of our other gobbler decoys.
Like all our turkey decoys, she is made out of our legendary A.C.E. Technology which means that she is built to take a beating. There is no inflation required, so her rugged body will always hold it's natural shape. She can even withstand an accidental shotgun blast or broadhead through the body with only minimal damage. Made in the U.S.A.
Includes: (1) Mating Hen and (1) Camo Bag with Shoulder Strap
Decoy Weight (with bag) – 3lbs