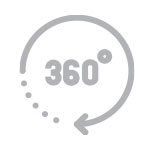 360 Product Viewer
Click & Drag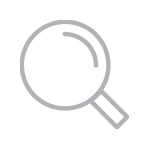 Maxima Decoy Line
Product Details
The DSD Maxima Floater was designed from the ground up to be the most effective goose decoy to hit the water yet. This Maxima line is comparable size to our Giant decoys. As an oversized decoy, it's designed to stand out on the water with details and realism that finish geese consistently.
Our weighted swimbait style keel self rights the decoy no matter how the decoy lands in the water. Multiple attachment points allow you to use your favorite rigging system easily and creates more or less motion on the water depending on the situation.
4-Pack Includes: (1) Upright, (1) Swimmer, (2) Resters and (4) Heavy Duty Clear Poly Bags.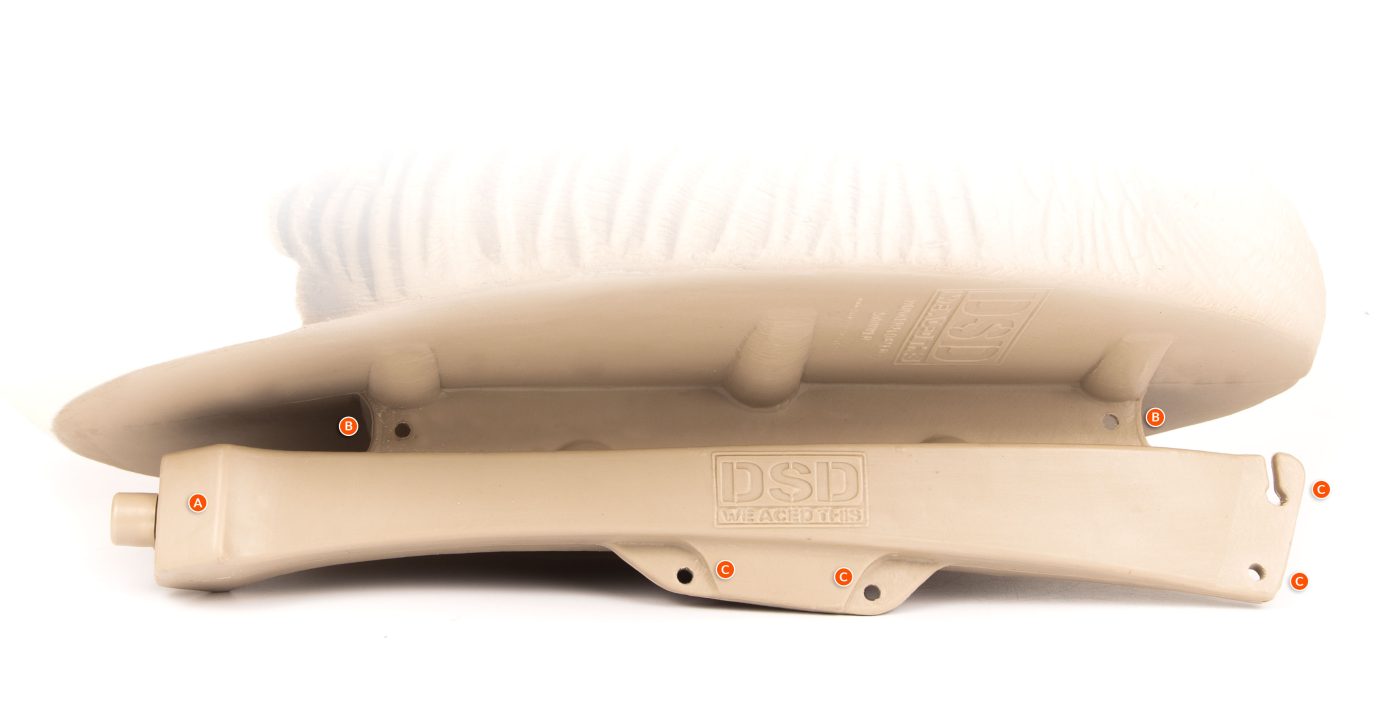 Rear paddle grabs current better than a traditional straight keel to help give subtle, realistic motion to the decoy in current.
(B)

Standard Keel Tie Offs
Good for high current or wind to keep decoy from moving too much. Front hole keeps decoys facing naturally into the wind/current.
Front and rear motion tie offs are best for low current or pond setups. These allow for natural movement when geese are more likely to be facing multiple directions.
(D)

Depth Adjustment Tie Off
This hole and slot combo allow you adjust depth on the fly or easily clip on texas rigs for those times when you don't need to use a lot of cord.