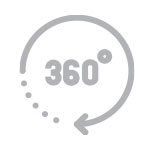 360 Decoy Viewer
Product Video
Drag and spin to see every angle of the decoy. Click on info points for more details.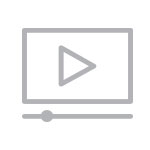 Leading Hen Decoy
Product Video
The Leading Hen decoy has some great features that are unique to this pose.
The Leading Hen looks as though she is about to walk out on the approaching gobbler. Like a sucker, he just can't seem to let her go and feels the urge to get in front of her before she leaves. Use his instincts to get her back against him and point her in the direction that you would like him to go. She is also great at making other hens jealous. This is the favorite hen decoy of the DSD Crew!
Like all our turkey decoys, she is made out of our legendary A.C.E. Technology which means that she is built to take a beating. There is no inflation required, so her rugged body will always hold it's natural shape. She can even withstand an accidental shotgun blast or broadhead through the body with only minimal damage. Made in the U.S.A.
Includes: (1) Leading Hen, (1) Hen Turkey Stake, and (1) Camo Bag with Shoulder Strap